Hoi hoi !

Two weeks is too much time given for independent studying. This doesn't work with me at all and as much as i try i end up doing other things and will actually study for the exam a day before. At least i haven't been spending my time staring at Facebook.

Looking for a job hasn't turned out so great here for me as it has been for many other people i know. The first job that i got to try out here i did not like. Namely, i was a waitress for one trial day. It was very hard. I expected it to be hard knowing this restaurant is always crowded. I did not like the attitude of people there nor the stressful atmosphere. The school is the most important at the moment and i realised that if i start working there i will lose energy to focus on school. So my search will continue.




My mom visited me here for the first time. She came only for the weekend , but it was fun. There was some shopping going on of course, but also i visited a couple of places where i haven't been yet. We went to the famous Anne Frank museum that did not impress me so much by itself, but i did like the house, narrow hallways and creatively hidden rooms. Well actually most Dutch houses are very narrow and it is hard to walk up or down the stairs. Respect for the people, who do that every day, especially the elderly.
Anne Frank's story is sad and made me think a lot about the past and what some people had to go through.


It doesn't matter how many more degrees Amsterdam has than my home country, it doesn't matter that it is snow free and even when the sun comes out you still freeze your ass off.












There is a church in the middle of the shopping street. Looks like it only has two square meters, but when you enter there from the crowded noisy shopping street you actually see spacious church so quiet you can hear yourself breathing.










We visited the Hash, Marihuana and Hemp museum that is located in the red light district. It smells like weed and it is not big. You can see a lot of pictures, pipes or different items with what people smoke. Quotes about weed from famous people like Obama. Also the history and where else it was used. Of course, you can try it out there as well if you want and the workers there smoke themselves too to create the atmosphere.



There is an awesome Chinese restaurant in Amsterdam. It is situated on the canal itself. Prices are a bit expensive but absolutely worth it for the good food.


The Cheese Museum is not worth the name because it is basically the shop only having a small room for a short exhibition. The name is, of course, more for promotional purposes, but the shop is very kind in cheese tasting.

Green cheese. It is not weed cheese, but pesto or wasabi cheese and very tasty.





We did some shopping in vintage stores. And they are so awesome here ! I bought two dresses and only if i had more money i would buy much more. The vintage stores do not only have cool clothes but i like very much how all the sales persons are dressed very old school too.




Now it is the second time i celebrated Halloween. A small decent party but nice. Since i did not have a costume i put more effort to make my face creepy.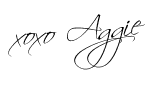 Labels: Netherlands