The school is almost over and so will be my first year of studying abroad in Amsterdam. After five days I will go visit my home again. I am homesick, on tenterhooks, happy, sad, depressed, tired, much obliged, in conclusion, I am filled with different emotions and feeling super emotional. I am going home to see my beloved family, friends and pets which make me very excited, but on the other hand, I will be missing my boyfriend like crazy and other people I met here . Also, I will be home only for almost for two weeks, which feels like two minutes for me, me who has been away from home for so long periods. I am also looking forward to the best summer job ever in Italy, which is rather fun and joy and happiness, not a job that you do only for the money. Then I will start missing my family, friends and my cute little fluffy pets again. After two months of working I will arrive back here in Amsterdam, extremely happy by seeing my boyfriend again (fingers crossed), but still missing my family and probably new friends I made in Italy. Time is so precious. It's a misfortune that life is so short.
I don't regret at all my decision coming to study here. I think it was one of the best decisions made. I learned more than I could ever learn in school at home. I learned so much new things about myself that I did not know before. I learned so much about different people and realised what is important in life. Living away from home also shows you, who are important and how important they actually are to you.
This year has been the most interesting in my life and for sure one of the best by so far.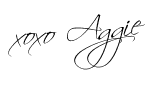 Labels: Netherlands