I've spent less than two weeks in Estonia and already tomorrow I am off to Italy.

Summary of my visit:

I am extremely happy that I saw my family and friends. Most of the time I spent eating too much and just chatting and drinking. Estonian summer does not always allow you to go out and sunbathe but it will keep you trapped indoors from the heavy rain pouring down the sky.

I saw so many drunk people. First drunkie i met already on Monday morning. St. John's day ,or Jaanipäev in Estonian, went better than usually by enjoying the company of my good friends by playing some games, grilling marshmallows and then off to a concert of an artist who I listened a lot when I was a kid. I was surprised how well I knew the words.

My visit also included doing a little bit of school stuff and stuff for work. Two weeks is a small time compared to a whole year being away from home. From tomorrow, my journey continues again !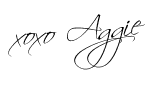 Labels: Estonia