I love Oreo cookies and i love Milka chocolate! Thank god here they offer Milka chocolate with the taste of Oreo cookies. Tastes like heaven! I also fell in love with Greek yoghurt. Mmmm, how tasty.

On Friday my friend from Finland came to visit me so this weekend meant acting as a tour guide for me. Friday was also the day of 420, celebrations of the appreciation of marijuana when people from all the world came to Amsterdam to smoke. As i heard also when the clock turns to 4 past 20 minutes then everybody will light their joints. Amsterdam was extremely crowded indeed, but i did not notice anything special going on. I am guessing everybody was just high and enjoying the day. The smell of marijuana is in Amsterdam all the time anyway.


On Friday I made a quick round tour of Amsterdam. The next day i showed my friends, of course, the red light district, with all the hookers on the windows desperately trying to get the customers in, with all the live porn shows and peep shows where men in uniforms are trying to attract customers as well calling " Hey ladies! Wanna see a show?". I did not manage to show my tourists the part where all the transvestites are. I keep forgetting where the small street is located. I ended up there on Monday night somehow, though. They are not so desperate or maybe bold to sell themselves but quite disturbing when they forget that they are supposed to act and look like ladies but they are sitting or standing their legs wide open exposing their little secret of being a man.
In the city, in Dam square, there are carousels up and some very crazy where i do not dare to go. With my Finnish friends i spent some money on a game where you could win a smartphone, an iPod or an iPad or whatever you choose if you manage to get one stick into a whole. I did not manage, but i was very close to winning that sweet smartphone.
On Saturday evening I and my Finnish friends wanted to sit somewhere and have a drink. After an eternity we managed to find a bar where there was still some room left. Firstly, in most of the bars, they were showing the football match between FC Barcelona and Real Madrid, which we wanted to see as well and because of that all the bars were full. Secondly, Amsterdam was still overcrowded from 420 and having the high season in spring. In the bar, we got a great offer of buying a whole champagne bottle class for 7 euros 50 cents, which was like 2 euros each. Not bad. The barman light some mini firework for us as well, which was cool.



On Sunday i wanted to go to Anne Franks museum but because of the lack of time, i did not manage it. The queue there is way too long. Near to Anne Franks museum, there is also a homo monument, which i did not know. My friends went there and told me how they were looking for the monument for some time till they saw a small sign written homo monument on it. If you are going to do a monument then at least make it look like a monument!




On Monday i went out with my friend to a party. Why Monday ? Well, i have school off on Tuesday and i have not gone out for a long time. I did expect that the city will be quite quiet because it is Monday. Who the hell will party on Monday?! But no, it was quite crowded still and the clubs were not empty at all. We managed to find an Italian guy, who had lost all of his friends and invited us on a ride with a big slow carousel to see the city view. That was pretty cool. I only managed to get foggy pictures, unfortunately.


Next week i will have a holiday again. I am starting to get the feeling that i am only having holidays and almost no school. Don't get me wrong, i am not complaining !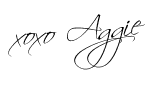 Labels: Netherlands