I know, i know ... Again i am posting too often and you just can't keep up. I am having another exam period and yet again i have to study a lot, which I'm not doing very dedicatedly, though.

I finally got a bike! It was a crime not having one and i don't know why i didn't have it for so long but better late than never! I am not really used to the bike because in Estonia we don't have these kinds anymore, which are with backpedalling and also made for women so they don't have to raise their legs high up in the air while going on/off. Also, i am not used to the bike roads and the bike traffic itself. Grannies are always passing me fast and furious.

In Estonia, it's snowing. Still ?!?! Well, I'm sorry but I'm also really happy that i can enjoy almost summer and couple of days ago it was like 18 degrees and now i have a little tan too. Thank God i don't look like a complete zombie anymore. It's very funny when my classmates with darker skin say that they look so pale and need a tan. I feel worse than a zombie snow white.

There is a mysterious room in the accommodation here, which is always extremely clean, has nice furniture and nice things overall. One thing is that since i moved here nothing in the room has been moved. I have never seen anybody there and all the things are always placed in the same way. I was already afraid that what if somebody died there. You can never know. Now a couple of days ago somebody closed the curtains there, namely roller blinds so you can still see in and the things seem to be still in the same places in the same way. Creepy.

One thing that i don't like about my place is that when you keep the curtains open stalkers like I myself will see in. I have had so many awkward moments too when i accidentally look into someone room and the person is sitting behind the desk , behind the computer and looks back at you the same time.

Lately the smoke alarm in my room just randomly goes on. I just love it! Especially when it goes on in the middle of the night to wake you up so you can't rest for the exam which you have early in the morning. It goes on, rings like four times and then goes off. Hopefully, some people will come and fix it soon.

A friend of mine came to visit. She also came to visit the university here, because she is considering coming to study here. With her, it is inevitable to not to get to adventures or some weird stuff. She should write a book about her adventures.

Easter is coming and yet again holidays. Again. I am planning to spend easter in Luxembourg with my boyfriend to visit her sister and also to visit France. I am extremely happy to be able to travel again in such poor student conditions ! The only problem in my life is that i don't have a job, otherwise everything is just perfect. I have to admit i expected that finding a job here will be easier. Netherlands has also one of the smallest unemployment rates in Europe so somewhere there must be a job for me but i just am searching in the wrong places.

What more? I guess that's it. Wish me luck for all my exams !





And what's like that supposed to be?
I miss my dog and my bunny so much! At least i can see them through skype ! Thank you skype, thank you! Of course, they are not the only ones, who i am missing :)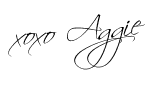 Labels: Netherlands