Snow is here now too ! Awesome! Now I only wish that the canals would freeze so I could ice skate on them. Only bad thing is that the wind feels like somebody is throwing tonnes of icicles on you.

I live in a total ghetto and it is said to be very dangerous to walk around here at nights. I still go around happy-go-lucky and feel safe as in bed, though on one night I passed by a guy who whispered : "cocaine?"
. And my new roommate once heard a gunshot while she was in the elevator of a metro station.Yes, I have a new roommate and from Germany. Willkommen!
Overall, I am not scared until something happens. I believe that anything bad can happen anywhere and you cannot live by being scared all the time.
Since a new period started in school, we have a new project to do too. This time, it might be more interesting because it will involve a virtual game and we will be competing with other groups. Me gusta.
I love Primark. It is so cheap that it makes you want to spend all the money that you even don't have. Anyway, today I bought a bunch of stuff from there spending only a small amount of money. And it's not only crap like some people think but you can find nice things with a perfect price. I am the kind of person , who don't care about the quality so much because I don't want to wear the same clothes for a long time anyway. So cheap good looking crap is perfect for me.

International week in school is coming, where people from all over the world come to give lectures about tourism in their country. For example , the ambassador of Rwanda will be present. I hope it will be interesting. I also can't wait the beginning of March because of a class trip to Berlin. I have already been in Berlin once and it is a great city!
Will keep you updated!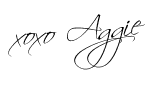 Labels: Netherlands