2011 was one of the hardest, one of the most important but one of the best years so far. I had to finish high school and make a difficult choice - what next?! I must say i can't be happier that i went to study in the Netherlands. The field of study and the environment is just perfect for me. If the year 2012 will be easier but as good as 2011 i must be in paradise!
Recap of last events: Warming up with my friends for the New Year's Eve on the 30th by going to clubs was not that successful , because who wants to party before the big night ?!?. The clubs were empty. In one of the best clubs ( at least in my opinion) there were only thirteen people when we arrived. Party hardy. At least i met with my friend who lives in Sweden now.
New Year's Eve was okay itself. It has never been "my day" because usually, something goes wrong. This year it was rather okay.
I am trying to finish the last part of my driver's licence. If i manage this exam i will be a new driver, but i am afraid that it will not happen. I don't have enough time and let's be honest i kind of suck. I have forgotten everything that i did in the summer and i have a new teacher and he has a different way of teaching. If I'm not going to kill somebody or break the car then i guess i have succeeded.
I'm missing Holland already, but i have only a week left at home anyway. To be honest, home feels different than before.




It was very hard to capture the fireworks on camera. This was the best shot honestly. I blame it on the alcohol, crowd and that my hands were cold, otherwise, i am a professional. Yeah right.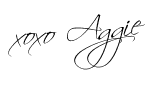 Labels: Estonia