What have i been up to? Studying. Other than that i visited Rijksmuseum, which was for school too, but still, it is nice. And maybe otherwise i would not have gone. This museum is an exhibition of Dutch famous paintings like the Van Gogh museum. I got warned twice by totally bored old security guards. Firstly, i could not drink my water on a stool, which was far from the paintings. Secondly, i was pointing out a part of a painting to my friend with a pencil and apparently i was dangerously close to it.
The Netherlands tests air-raid sirens once a month. It happens every first Monday exactly at noon. The whole Netherlands hears the alarm and i heard it too for the first time. I don't know how i managed to miss it till now. The siren was pretty loud.
Recently i ate something super awesome! Churros. They reminded me of pancake sticks with cinnamon. Very tasty. Amsterdam has had it's Christmas mood for a long time already and they sell all kind of waffles, poffertjes ( very small kind of fluffy pancakes ) any many other tasty things. The smell in town is delicious.



Talking about delicious stuff the most expensive coffee in the world is made of poop. Why should i even want to pay a low price for that? Kopi Luwak is made with a help of a special monkey, who eats first the berries of coffee, digests them and then the beans are sorted out from its ordure. Would you like to have a cup of coffee now?

Anyways i have the final week now to spend in Amsterdam. Did a little partying of course before i leave and will do some souvenir shopping. Then home sweet home ! Can't wait, but on the other hand, i am not very eager to leave either.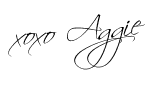 Labels: Netherlands