Long time no see! Happy holidays everybody!


I am back in Estonia and as always it is super busy here. Shortly what i have managed to do here: meet my family, of course, my friends, visited my previous school Christmas show , also the university has not left me alone either. We had to finish with our project and work hard until the end so that one night i finished with my school work at 2.15 and was about to pass out. And that's why i removed my mascara with a body lotion before i went to bed. At least my face was soft as a baby's butt when i woke up.
Christmas Eve was very nice. Traditionally we went to the cemetery to light candles to all of those who have passed by. This year it was unusually warm and just with a thin layer of snow and a bit icy. Last year it was the most beautiful ever. The cemetery was all white of snow and covered with candle light.
Afterwards, our whole family, with all the relatives, came to our place, ate traditional Christmas food and waited for the Santa to bring presents. Every member of the family had to read a poem, sing or do something to get the present. So there was some singing , poems and some of us did a short play as well, which turned out very funny.
I also have to mention my grandparents are very generous and i am very lucky!
Probably most of the foreigners would not eat this turd like super delicious sausage. The verivorst , the blood sausage or blood pudding (however you call it in English) is typical Estonian Christmas food.
And the presents came, yay !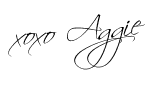 Labels: Estonia