The whole Holland is covered with fog. You can't see who is coming towards you or towards what you are going. Don't be amazed if you hear soon that i got hit by a bike or by another person.
I visited the swimming pool again but this time i noticed something really odd. I went there on Saturday and on that day the activities were mostly for children. At the time i was swimming, there was a swimming class for children about at the age of 6 or 7. They all had a rain coat on, some sport trousers and special swimming footwear, which i have seen only used in Egypt for example to protect the feet from sharp corals . After couple of minutes the coach asked for all of them to jump in the water and they still had the clothes on. How weird is that. Well.. at least i haven't seen something like that before. When i returned from Turkish sauna then they finally had normal swimming suites on. Turkish sauna was good, except while i was daydreaming and all relaxed after 10 or 15 minutes a strong spurt of lukewarm water fell on me. That scared the crap out of me.
Me and my project group went to town to get some inspiration for our project. The first thing and also the first time for me, couple of minutes after walking our of the metro, i saw a man with boobs. Disgusting. There was a whole street for them. I wonder how much money they make compared to female hookers.

I ate an warm, fresh stroopwafel ( the very famous, super delicious Dutch waffels) today. I love it !!!!
A foggy canal. During the day it gets more and more foggy so in the evening and night there is nothing but fog.
This was right in front of a church. The church was also surrounded by red light district and coffee shops. What a great location. Though this may be with a different meaning, against prostitution because it has the lock in there and it can't be possible that a church promotes prostitution.



One of the coffee shops facing the church. What a bad name for a coffee shop.


Mushrooms. Don't do drugs!
Mmm... Yummm..
A vodka ice cream ! Actually it was with the taste of Bloody Mary, quite fruity not tomatoeish as i expected.

Every tourist has a cute Amsterdam warm hat. Me wants too !


de Dam , a town square in Amsterdam. Once an Iranian refugee set himself on fire there. He wanted to change his refugee status but it was rejected. Then he decided to set himself on fire. Horrible!
Finally got to IAmsterdam, a mini one but still cool though.
Religious sight. Amsterdam has a lot, uncountable numbers of churches. My favorite still is in the middle of the hookers, weed and all sinners. Maybe it's purpose is to make a change there?


Very crazy and funny T-shirt. It also had Estonia on ! Yay !
Do it like ....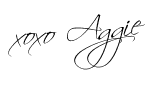 Labels: Netherlands