Yesterday i was kicked out from the library with one of my classmate. We were the last ones left and cleaning/security or whatever men got angry at us. How nerdy is that?






I am frustrated and disappointed. First time like this in here. Team work is not always a pleasure when everybody won't contribute and put some effort in it. My team is about to fail our project, so today and tomorrow i have to work my ass off for it. Yes i know, i know , why am i writing a post then and not working? But i cannot work nonstop! Well anyway i will cross my fingers that i will not fail the last exam nor the project. If you fail the project the second chance is next year, but then you have to do two projects at a time, because you will have a new project too. Double work. That's why it is very important that everybody will contribute. Interdependence is major too, because we will be assessed as a group not individually. I must say i am learning a lot from this all, which is good and maybe in the future i will kick ass in this area!



"I'm so stressed out and all I want to do is cry but I can't because I don't even have time for that." - sometimes it is true and the school takes everything out of you.



There is a bar in Amsterdam called Teaser, where waitresses are half naked and girls dance very wildly, being half naked too, on the counters like in the movie Coyote Ugly, but more nasty. Maybe i can get a job there? Just kidding. But i really wonder why do so many girls work in the red light district or bars like this. Amsterdam has a lot of other opportunities too. Now i have seen also a old lady on the red light district, all pimped but still very ugly. My classmates eye once stopped on a purple window. First he noticed huge boobs, but while lowering his eyes he found something else huge. A little shock for him.





The English exam was hard, harder than i thought. It is a bit unfair that everybody has the same exam, but some people are native and thus know English very well. For example, for a British guy the English exam is a piece of cake, while a Spanish guy goes through a lot of trouble.

An angry bird blocking my way to home. It did an angry face towards me, i swear!



When my teacher likes something :
4 days till London!!!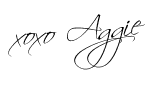 Labels: Netherlands