Yesterday i killed a spider that wanted to come and live with us too. I'm sorry but we can't afford any more pets. It will become really expensive if we share all the food with our lovely mice and cockroaches. Actually one morning in my roommates bread there was a big whole made by mice.
Good news is that i managed to get some traps for us. Bad news is that the mice traps are filled with poison food so they can die in random places. I don't want to see any dead mice no more.

Most of the times during the night i am like this :







But during the day :



I have big sleeping problems here.. Hopefully i will get back in the track soon.


Today was a really exiting day for me.
Firstly there was a travel trade in our school where students presented the countries they did their internship in. I am rally looking forward for the internship year. There are way too much options where to go. For example USA, Australia, South Africa, China, Mauritius, Ghana, Morocco, Italy, France, New Zealand etc. etc.. What would you choose? I have been thinking about Australia but now that so many people are going there,who i know too, i think i want to go somewhere really exotic, where not so many people have been. I managed to get only some fliers from Mauritius because it was very busy everywhere. Luckily i have still two years to think about it. Can't I just go everywhere?
What is more that i signed up to be a team guide for IFIUS (International Federation for Interuniversity Sport) event. The assignment is that everybody gets a sports team from all over the world that play basketball, volleyball, soccer or golf , who are coming here to the Netherlands to play and we have to give them a warm welcome, pick them up from their hotel and lead them to their sport games and also party with them. Me and my classmate wanted to do it together and we got ourselves a group of guys from Iran that play volleyball. How exiting is that ! We just were thinking that it would be nice if we get a team from a country that we haven't been and neither met the people from there. One girl also got a team of soccer players from Portugal. Are you coming here Cristiano Ronaldo ? Anyway all this will take place next week and i am really looking forward of it.


A classmate of mine from St. Martin asked me if we are able to buy fireworks in Estonia. Yes of course but with some certain age limits. He told me that in St.Martin they don't sell fireworks anymore to people because it caused too much death. How? People were throwing and shooting each other with fireworks. Why ?!?! That's so crazy! I am a bit scared to go to St. Martin now because i may not survive in that jungle.


Sad is that the weather has gone back to normal (read rainy and windy) again. Still the temperature will be always nicer than in Estonia, but the wind is stronger and colder here.

Many researches show that Dutch children are the happiest in the world and have the best childhood.I should consider raising my child(ren) here in the future if i am not going to spend the rest of my life here.
In the book that i am reading the writer thinks that people can't be themselves in the Netherlands. I don't agree at all. I have never been more myself than i am here. Maybe it just depends on the person itself ?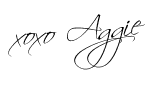 Labels: Netherlands