"What is your family name?"
"Aasmaa. A-A-S-M-A-A"
"Oh, you're from Finland ?"

I would give a medal for a person who actually could guess that i am from the unknown country Estonia.

I have been reading the book of Amsterdam and sometimes i feel like i am living in that book. The book also shows that Holland can be very crazy. Buy who said crazy is bad ? I like it.



Netherlands was the first country that allowed same sex marriage, in 2001 spring. Probably many gay people come here because here life is very comfortable for them. Here they can walk, i have seen too, holding hands or resting their arms on their lovers but. Nobody stares.

Though soft drugs are allowed here, still there are bunch of laws for it. If you want to start making business by growing cannabis or mushrooms you have to be very aware of the laws. They also change often. For tourists it is now forbidden to sell drugs, also in the coffee shops you can't sell over 5 grams. I am not sure only how strictly the police controls it. It is allowed to grow only 5 cannabis plants at home. If you are keeping a glasshouse full of cannabis, you are in trouble when you get caught.

I have forgot to take a picture of the bikes here, but i will take a picture of their parking some day. People leave their bikes everywhere here,and if there isn't room they will make some room. Sometimes they are in a parking lot, parked instead of the car. The canals are full too. Many times i have seen people put their bikes hanging over the canals. No wonder they say the canals are full of bikes. The bikes are often decorated with silly flowers or other things. It is not about the fashion, it is because you will never ever find you're bike from the others if there isn't something different on it.

One day i found mouse poop in front of my microwave. Now i am scared that they are able to jump so high. I will go and ask for the mouse traps and also for cockroaches.

Girls here are far from babes. Except some east European chicks or some other countries. I like that i'm not surrounded girls who only talk about fashion, wear high heels and dresses only, like i was sometimes in Estonia. Though the super feminism isn't really my thing, a woman should stay like a woman still.



Last night i saw a drawing that i had to try to draw it myself. Call me a copycat, but i really wanted to draw it. It was dope! Hope you like mine too :)




FML. I lost my id card right after i saw it is unsafe to keep it in my wallet because it can fall out from there easily and i decided to find a safer place for it. The safer place wasn't still safe enough.
I have such an ugly, monster like picture there that when and if someone ever finds it the reaction would be something like this :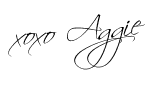 Labels: Netherlands