My roommate smokes. Once, when we went out she wanted to smoke a cigarette but she didn't have a lighter. In the accommodation it is normal to knock someones door and ask for something that you need, like neighbors ask for sugar in desperate housewives. So she knocked on one door, where the light was on. A Chinese guy came out and she asked : " Excuse me but do you have a lighter?". The Chinese said yes and went to his room to get it. He came back with a table lamp.
hmm.

The cockroaches here are really smart. All the new traps are placed in the kitchen so they moved to the bathroom now.

Today was the Holiday Fair.
For those who don't know :
Every group had to present their selected country, which was Greece for my group, as an attractive holiday destination for tourists. So every group had a small table where they put up all that they want: slides, brochures, food, drinks from their selected country and then people came and asked information about the country. Quite many people actually came to us and asked specific questions like which air lines are the cheapest to go to Greece and which places are good for a family to spend some time etc.


My group.
Le me goofing around with the Greece flag.
Typical Greece- Olives and feta cheese.
Another typical Greece- bread with feta cheese in it. Yum.
The "Italians".
Yum Yum. Dutch candies. On the top left are with cinnamon taste and really good. Also the bottom right ones, butter candies are very good too. Dutch have something similar like the Finnish kind-of-like-liquorice candies, but much better. Finnish ones are too strong that only real Finns can handle.
The Irish.
This is how small i feel next to the Dutch guys ( at the moment Scottish).
With the "Scottish" girls. Only group that had costumes, but it was cool. The dress code was either formal or national clothes of the country.

A lot of Dutch people came to ask me questions speaking in Dutch and i always answered them in Dutch that i don't speak Dutch, i only speak a little bit Dutch. That was something i know how to say. Also when they asked me where i am from then i could answer and some other small talk.

Yesterday, while looking some water in the grocery store, a really old lady came to me and started to talk a lot about water in Dutch. I didn't manage to mention to her that i don't speak it and only kept nodding and trying to understand really hard what she was saying. I managed to say water in Dutch as well. Finally i took one bottle of water and showed it to her and she said that okay, she will try this one out. I was like nice and then she told me something else that i didn't understand and went away. I hope she is enjoying the water now.

Sometimes i see people here whistling or humming something cheerful in the shops. That really makes me smile. Also when random people say hello to me.

Sometimes i think that animals are much smarter than people. Look how friendly and nice animals can be with each other! :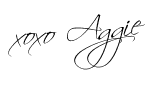 Labels: Netherlands