Now i have three weeks off from school. Sounds great ? Actually you just don't have any lessons, but you have to study because exams are coming and then go to school for the exams.

My organized party was quite successful. I had a lot of fun and it was really nice to hear thank you for the party from many people.

Majority of Dutch people really don't party in weekends like i was told. None of the Dutch students from the other class came. Only the bartenders were Dutch and two of my classmates too. Also often Dutch start early and end early. At least all the other nationalities are like Estonians that come many hours later to the party. So the party got started quite late, but was fun.





Only couple of weeks left till London. I am going there by bus and the ride will last for 8 hours. This is the cheapest way and the word cheap is a blessing for students. It costs only like 60 euros back and forth. Actually even 35 euros but then you have to travel during the daytime, nighttime costs more, but that way we save some money with not paying for extra night for the accommodation. I will stay in a youth hostel, which is the cheapest and again something perfect for a student. Probably we will stay in 8-12 people dorm , boys and girls mixed. When i attended language course in England, i stayed in a youth hostel as well, when trip to London. It was very crappy and there were rooms for 10 people. We went there with a group of 9 girls and one guy ( responsible for the group). The guy got to chose if he wants to stay with us or share a room with complete strangers. Luckily he stayed with us, he was really handsome. But who cares where you are sleeping if most of the day you will stay outside anyway.

People say there is no nature in the Netherlands, only a building next to another one. That's not completely true. I have seen big fields and there are parks, like Vondelpark is one of the most beautiful and biggest in Amsterdam. The point is that everything is man made. Trees and everything is planted so it is not natural like the woods are in Estonia. There is even a wood here, where i haven't been, called the Amsterdam Woods, but is also considered to be a city park, where people can walk around, cycle or ride with a horse. Many people go there. It will never happen that you get lost there or are completely alone in the whole woods that can happen in Estonia. I have been lost in the woods in my life, while picking mushrooms. Can happen. Picking mushrooms isn't also possible here because people can pick often the wrong ones and it could cause too much death. How come Estonians manage then ? Magic mushrooms are enough for them i guess. Just kidding!

I haven't told you that in my class there are also Spanish exchange students. Basically in Inholland University everything is possible. You can start your studies from February and then have some classes with first year students, some with second. Students can choose doing fast track, which means that instead of four years you will end your studies with three years. Then your schedule is busier of course and you will study both, first and second year material together. And of course people can come to study as an exchange student for a year.
I am a bit scared of the coming exams, because some topics are quite hard for me and because it is all in English, some unfamiliar words make it harder to understand.
But there is always the plan B for the future :
Me no money, me no care,
me go marry millionaire.
And if he dies, me no cry,
me go marry another guy.

Or the street full of opportunities- red light district.
Just kidding.
Good point Peter.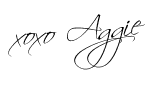 Labels: Netherlands