I have to repeat myself. Collage=Party.

I have the worst impression about Romanians now. I heard that i am not the only one, that they really are rude and with rough temperament. No offence Romanians, but maybe when i visit your country someday you can prove me wrong. I know the IFIUS event was totally unorganized, but that doesn't allow you to be so rude to people you don't know and are wrong people to put the blame on. When i tried to help the Romanian team by offering them some information i found out and then they could go where they needed to be their response was: " I don't care. Bye!". Okay not my problem.
Please learn some English too.
" I have the address of the place, so i could give it to you"
" I don't have any adrez ! "
"No, i could give you the address, so you could be able to go."
"NO,NO,NO! I have no adrezzez !"
" I mean that I HAVE it, so i can tell you where to go"
" NO I NO HAVE NO ADRES! "

Emm.. okay then..


Now i don't want to go to the party too, because i wouldn't like to see them. I am a bit scared of them too, so angry. I partied enough last night anyway and weekend is for parties.
Speaking of which, a Dutch guy told me yesterday that they usually party during the week and in the weekend they go to their family. I taught everybody means with "thank god it's Friday" like "thank god i can finally party".

Soon there will be a party in Amsterdam, called 911. My classmate told me about it and we checked it out also from the internet. This ain't a party. This is an orgy. What i saw was people all naked and having sex on the stages. I didn't know this can be even possible, to organize parties like that. Sick.Apparently this has been going on for 6 years now. Sometimes i think everything is possible in Holland.

On Thursday the school bar celebrated October fest. I haven't seen it so crowded before actually and i think all the Germans were there too.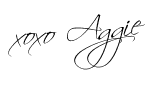 Labels: Netherlands